Road construction could be coming sooner than planned at a key Sarasota interchange with Interstate 75.
As part of his "Moving Florida Forward" initiative, Gov. Ron DeSantis this week announced a proposed $7 billion investment in 20 interstate and highway projects across the state over the next four years. The list includes reconfiguring the interchange at I-75 and Fruitville Road from a partial cloverleaf to a diverging diamond, similar to the junction at University Parkway and I-75.
The fast-track infusion of capital into the state's highway system must be approved by the Florida Legislature.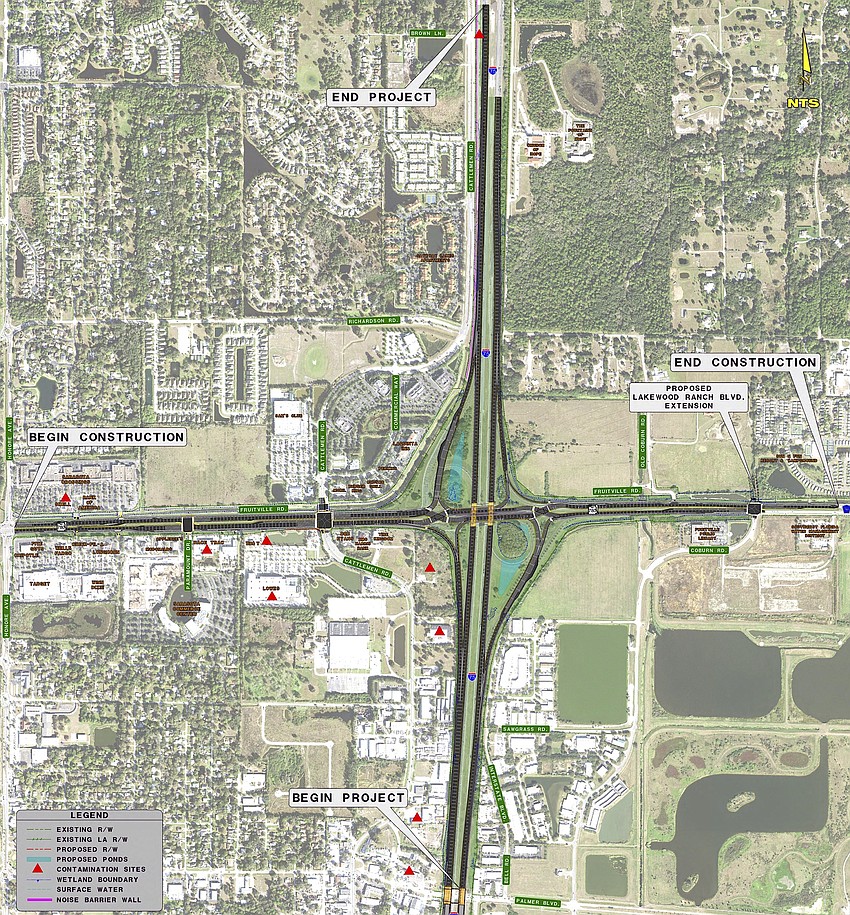 Building a diverging diamond also requires substantial reconstruction on the interstate and on the cross street.
In addition to widening about two miles of I-75 from Palmer Boulevard to north of Fruitville Road, the $192 million project will include widening about 1.6 miles of Fruitville Road from Honore Avenue to east of Coburn Road. Both bridges across I-75 would also be replaced as part of the project.
Construction is scheduled to begin in 2024 if the appropriation gains approval from the legislature.
The new interchange will accommodate an envisioned  I-75 design that will widen the interstate from six to 10 lanes. That project includes two express lanes and three general purpose lanes in each direction.
That corridor is home to a growing residential and commercial center that will one day include the government headquarters of Sarasota County.